If you're looking for a fun and happy getaway to a dog obsessed hotel, StayPineapple is the "Out of the Ordinary"  hotel for you.
While each StayPineapple hotel has its own unique identity, they all pride themselves on being super dog friendly. Pups of all kinds are welcome. Check out the StayPineapple Instagram account where you will see plenty of happy, adorable pups lapping up the amenities of the colorful happy hotel.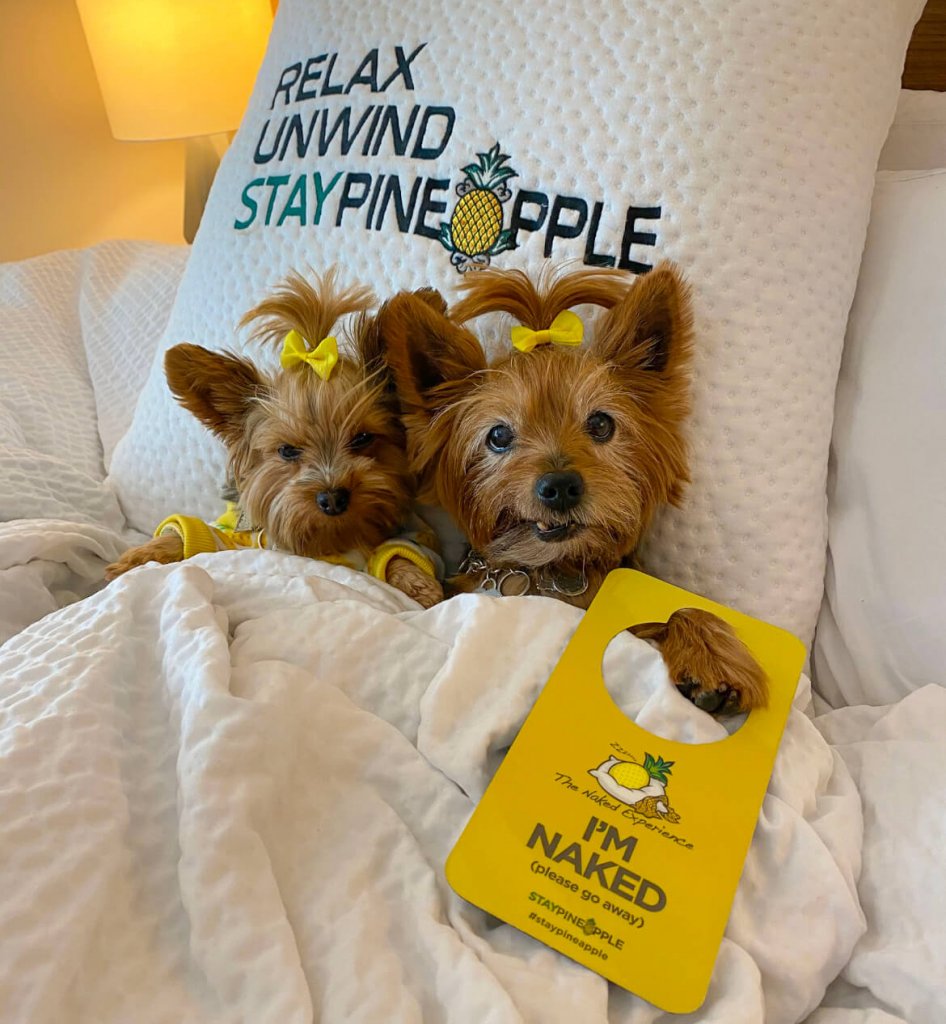 When you travel with your furry best friend at StayPineapple they offer some incredible dog perks and amenities:
-Pineapple print dog bed
-Treat Tin with snacks for your pup
-Happy yellow water bowl
-Waste bags in a beautiful yellow holder to take home with your as a souvenir to show your pineapple pride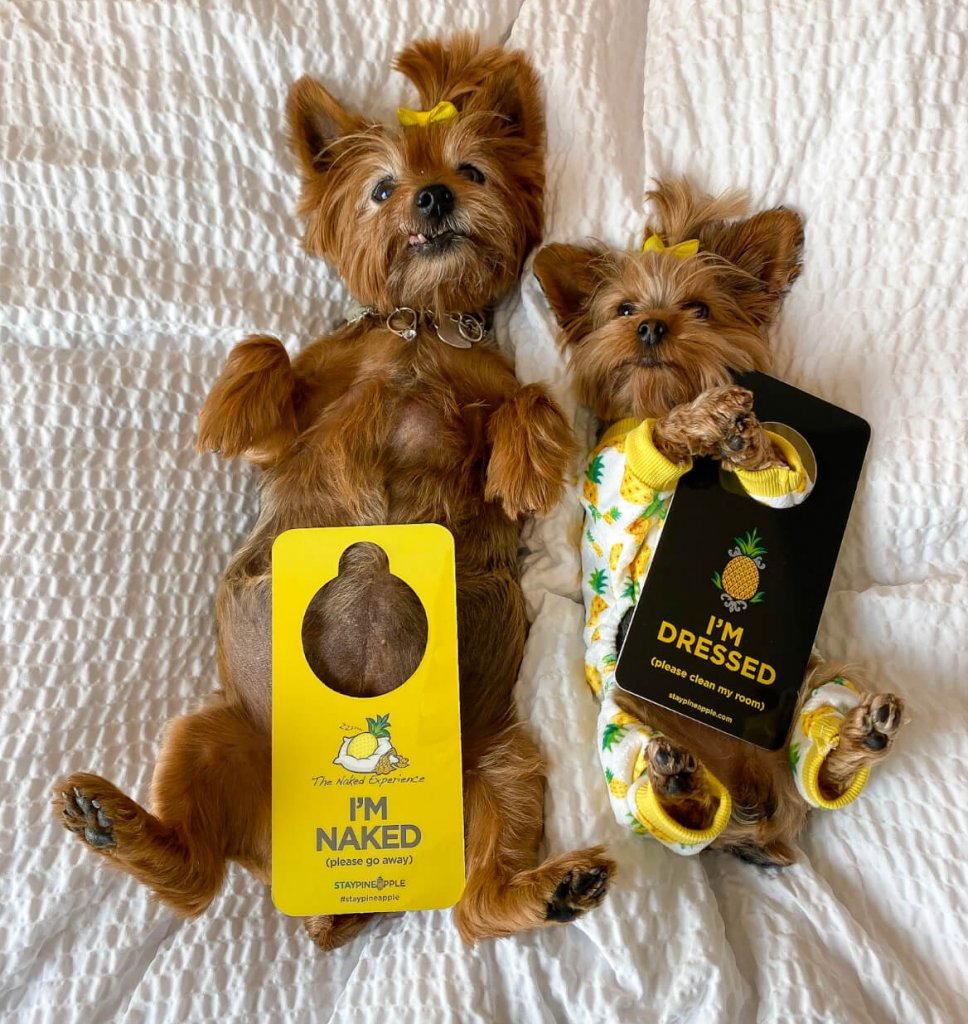 StayPineapple even understands that sometimes your pup may need some down time, so they have taken the time to create door tags to let people know if your dog is in the room alone.  Many other hotels don't allow you to leave your dog in the room unattended.  StayPineapple understands your needs and the needs of your pup. They just want to make you happy.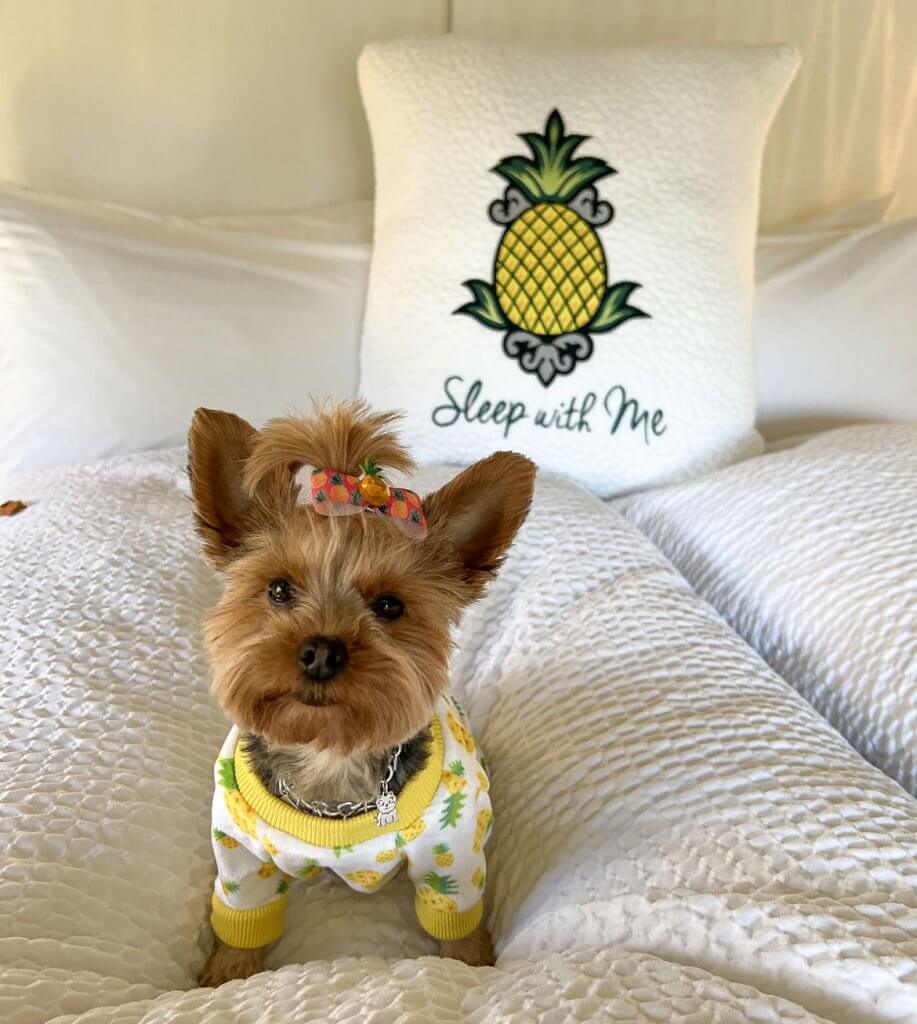 We can't mention StayPineapple without talking about their luxurious European individual style double duvets.  No more wrestling for the covers with your loved one's furry friends included.  The duvet envelopes you so much you feel like you're floating on a cloud.  We have had some of the most restorative sleeps in the StayPineapple bedding. The luxury doesn't stop there, as they have some oversized bath towels with some delicious smelling Tommy Bahama shampoos, and shower gels.
To keep you cozy and happy they include their signature lightweight, yellow robes so you can keep that happy feeling even when you leave the dreamy bedding.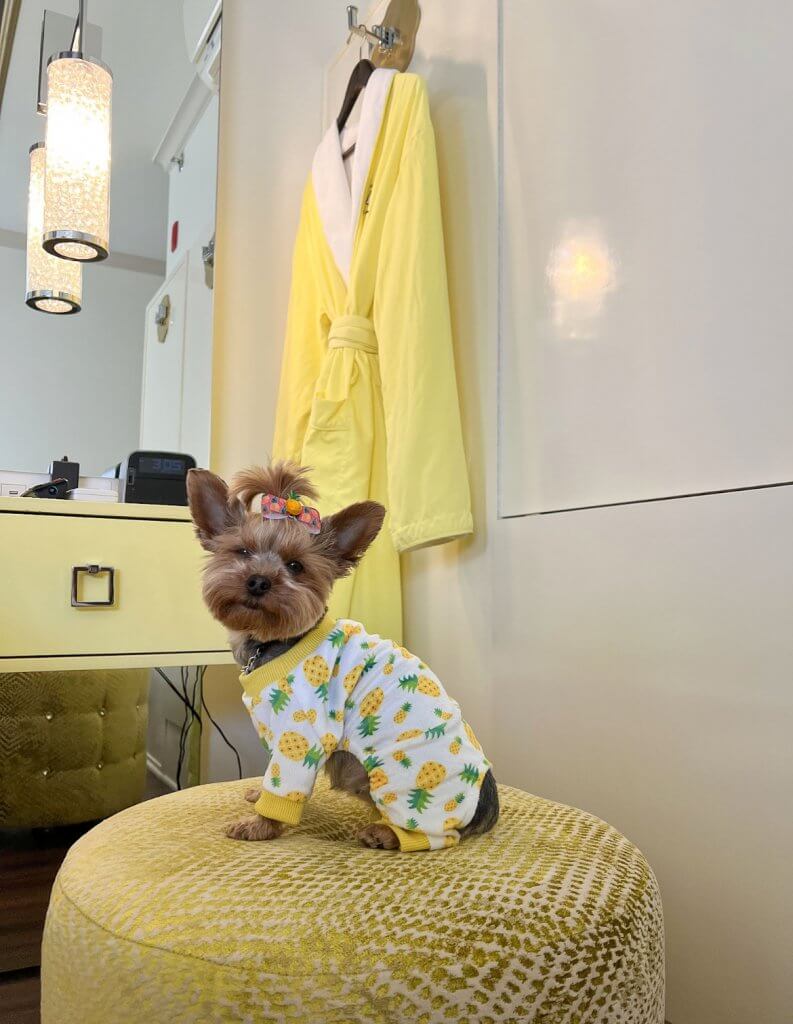 You can also bring the hotel back your own home by purchasing their duvet, robes and other amenities. We promise that after sleeping in their beds with their bedding and duvets, you will seriously consider buying them for your own bed.
StayPineapple hotels are in fun, touristy cities, and each hotel has a different style and vibe of its own.  We always know that when we stay at a StayPineapple hotel, we will always have a luxurious bed waiting for us, and a hotel where they treat your pup right.