Why we love Traveling With A Dog to NYC
New York City (NYC) is known as the greatest city in the world and in our opinion, it's also one of the best dog friendly cities in the world. NYC is vibrant, full of life and all about the energy.
New York City is home to over half a million dogs and these pampered pups know how to live and with a plethora of designer shoes to chew on, there are no shortage of opportunities for you and your pup. Don't be surprised to see NYC pups with their head peaking out of designer bags like Louis Vuitton, Goyard, Hermès, Chanel and Gucci, as they get whisked away with their Dog Mom to a Michelin starred restaurant in the Upper East Side. NYC has been known to cater to the needs and lifestyles of the rich and famous, and as the famous saying goes "if you're looking for something, NYC surely has it".
Dog friendly services:
Doggie spas that offer luxurious grooming, relaxing massages, blueberry facials, and reiki healing.
Doggie Acupuncture
Dog psychics
Pet psychologist
Dog personal trainer
Personal chef
Dog Nannies & Dog walkers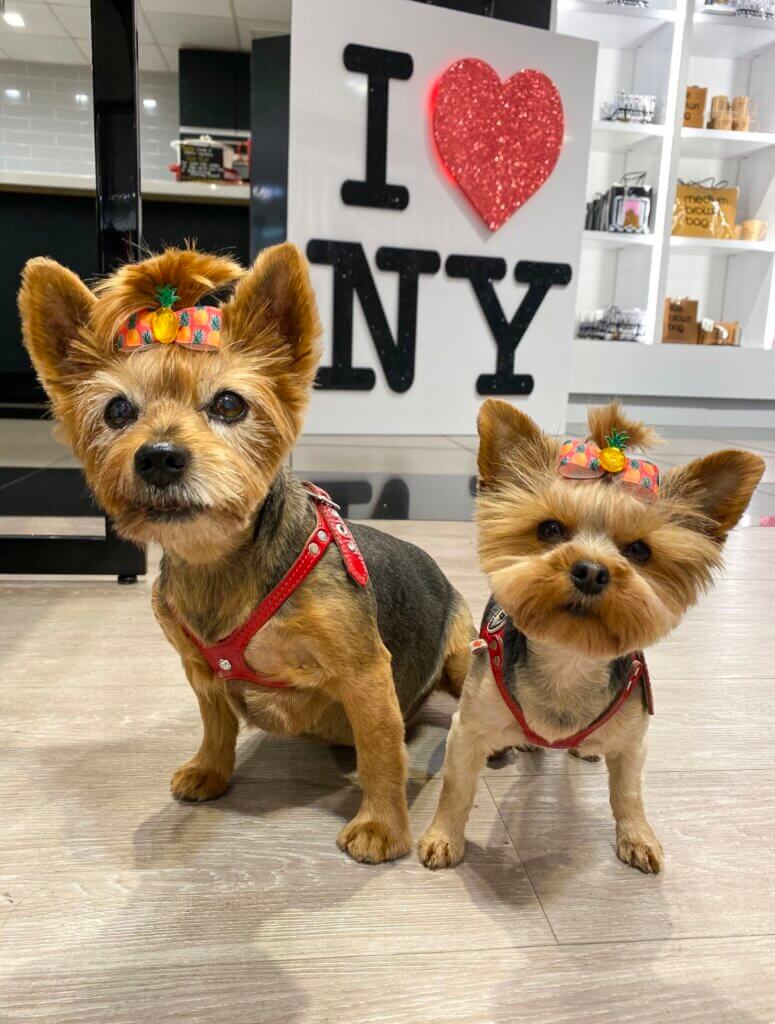 Things to do and places to go
Great place to meet other pups
You're never alone in NYC, and surely, you'll make some pup friends along the way.
Walkable city
It's so easy to find a lot to do in the neighborhood you are in, and the city is made for walking with your dog.
Tons of City Parks
There are plenty of parks and dog parks sprinkled all over the concrete jungle.  It's always nice to take a moment and relax in the shade on a park bench with your pup and take it all in.  NYC wins paws down for one of the best cities for people watching.
Dogs are allowed most places
We lived in NYC for many years and had very few problems with my pups' entering stores, attractions, and even restaurants.
Tons of Dog Events
NYC is home to the famous Halloween Dog parade in Tompkins Square and New York Fashion week has many different dog fashion shows for you to ensure your pup is dressed in the latest haute couture.
Pup Friendly Dining
Many restaurants, and bars allow pups especially if they have an outdoor terrace. Don't be surprised to see a dog menu.
Shopping is more fun with your dog
Most of the stores in NYC allow dogs. Our favorite are the department stores. They usually have everything you need, and the pups can stay inside where its cool in the summer and warm and dry in the winter.
Dog Friendly Hotels 
With roughly 500 hotels in NYC, it's very easy to find a dog friendly hotel to stay at while visiting the city. There are plenty of places to choose from so be selective and look for a hotel that offers the pet amenities you'll need such as bowls, and a bed. More luxurious hotels may even have pet services like massage at the spa. Do your research before you book. The concierge should be able to assist with finding the closest park, dog store, or spa for your visit.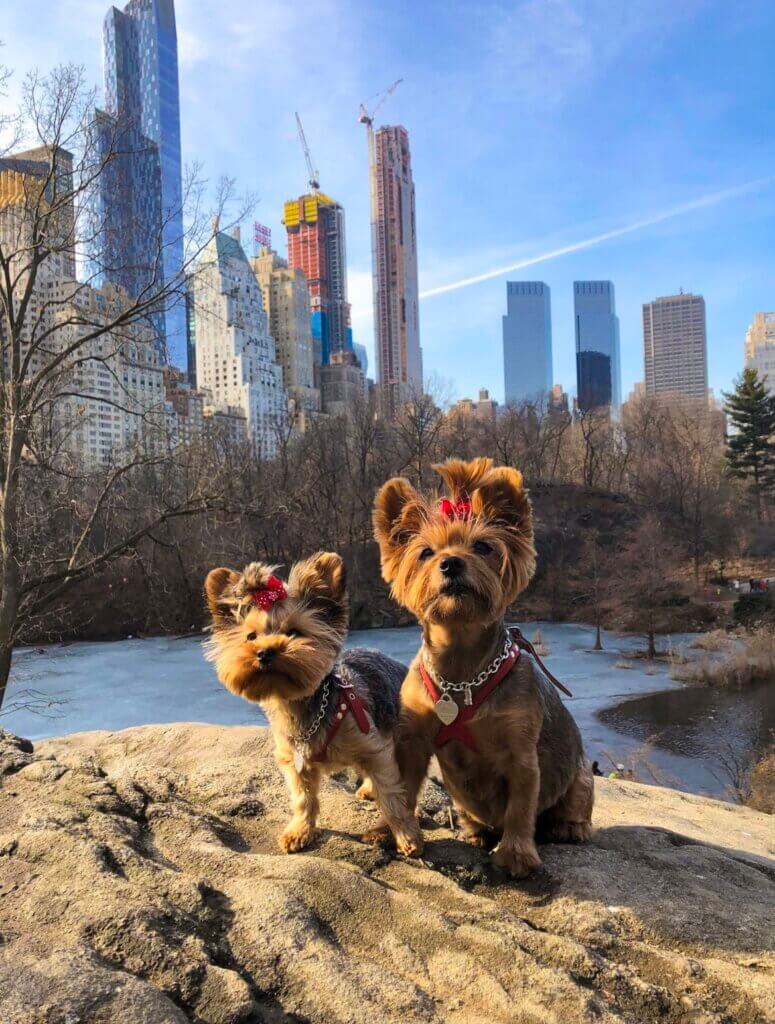 Our Favorite NYC Spots:
Central Park
Bloomingdale
Saks Fifth Ave (especially the shoe department)
Shopping Madison Ave
High Tea at the Plaza
Grabbing a slice of cheese pizza