Traveling With A Dog to Hawaii
It is an old travel myth that you cannot take your dogs to Hawaii.  Untrue. The rules and requirements may have changed over the years, but you are still able to bring your pup with you on your trip. 
We took Amy and Emily with us back in October 2019 to Honolulu. All of the Hawaiian Islands are amazing to visit, and this was no different.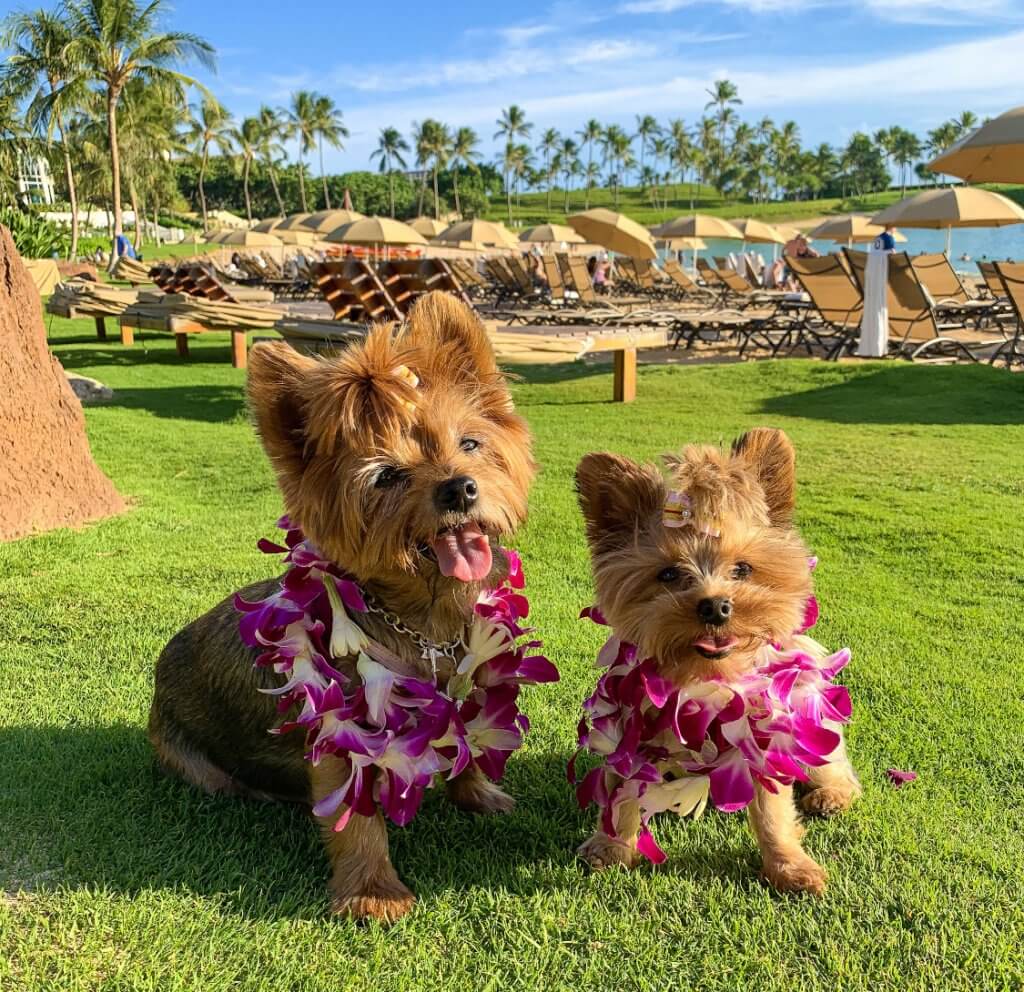 Here are the best ways to ensure you have a smooth experience for your arrival and stay in the islands 
Microchip – This is the first step for most international trips.  You need a microchip before the rabies shot.
Have a least 2 previous rabies vaccines prior to the shot you get for the trip. Usually, your pup will have had these 2 shots previously at some point in their lifetime.

 

It is important to note that the previous vaccines must not be expired prior to the shot you get for travel. You should give yourself 10-14 days to take care of pre-travel exams for your dog.
Draw blood for rabies titers.  The titers usually take 3-4 weeks to run.  Once the titer is complete and if your dog's rabies vaccines pass, your blood titer will last for 2 years.

 
After the blood titer has been completed, you need to send the blood titer information to a lab in Hawaii so that they can review the results. Its best to give yourself at least 30 days from the completion date to when you plan to travel to Hawaii for the rabies blood titer sample to arrive and be reviewed at the lab in Hawaii. You will not be able to enter without this process being completed. (Processing time may vary depending on the island you plan to visit)
After the 30 days pass, and assuming all the tests are ok, you will have approval to enter the island.  You will need to submit all your paperwork in its original form (keep copies for your records) to Hawaii. When we last flew there, scanned copies were not accepted so we had to FedEx the forms along with a fee for importing them into the country.
This link is helpful for checking processing times, and the fees associated with your Hawaiian island.  https://hdoa.hawaii.gov/ai/aqs/aqs-info/ Make sure you choose the option for DAR (Direct Airport Release)
It does take a bit of preparation and planning before you leave but if you allow yourself plenty of time before that, you should have no issues when you arrive on the island.  Honolulu has a reputation for being the most efficient island for processing. Neighboring islands take a little more planning but can be done. 
IMPORTANT NOTE – You will be met by a member from the Dept. of Agriculture when you arrive. You need to make sure your flight lands before 4:30 PM LOCAL time. The Agricultural center closes at 4:30 PM. If you arrive after that time, the office will be closed and your pup will need to be held overnight in a quarantine facility unless a veterinarian can look at them. 
Pro Tip – If possible, take a direct flight that arrives with plenty of time to spare in the afternoon before the office closes.  If you are flying from the east coast, make sure to take an early morning flight to arrive with plenty of time. Watch your connections if you cannot get a direct flight, and make sure there's time to spare.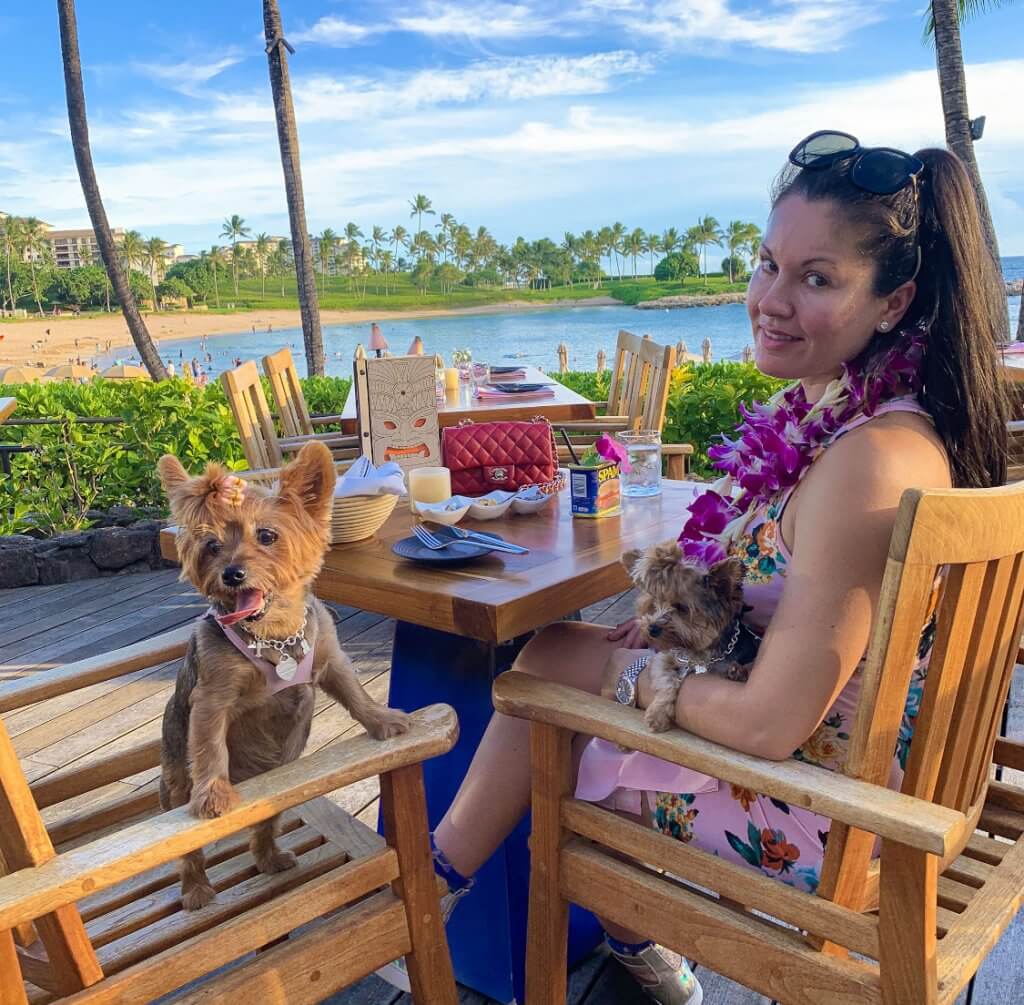 Follow these steps and you will find your only worries are Alohas, Mahalos and Mai Tais as you walk the pristine beaches and take in the stunning sunsets.
Mahalo xoxo