Arizona
is a large state that is best known for its warm weather, beautiful terrain, retreats and spas. The southern part of
Arizona
is more of a hot desert climate, while the northern part of the state is mostly mountain ranges, canyons and is home to the Grand Canyon.  If you and your dog are into nature,
Arizona
has tons to offer, and if that is not your thing, the Scottsdale/Phoenix area has a little bit of everything for you and your pup to enjoy. There is plenty of great shopping, dining, and spas all closely situated to the surrounding mountains which provide views that are sure to bring you a sense of peace and a feeling of being grounded.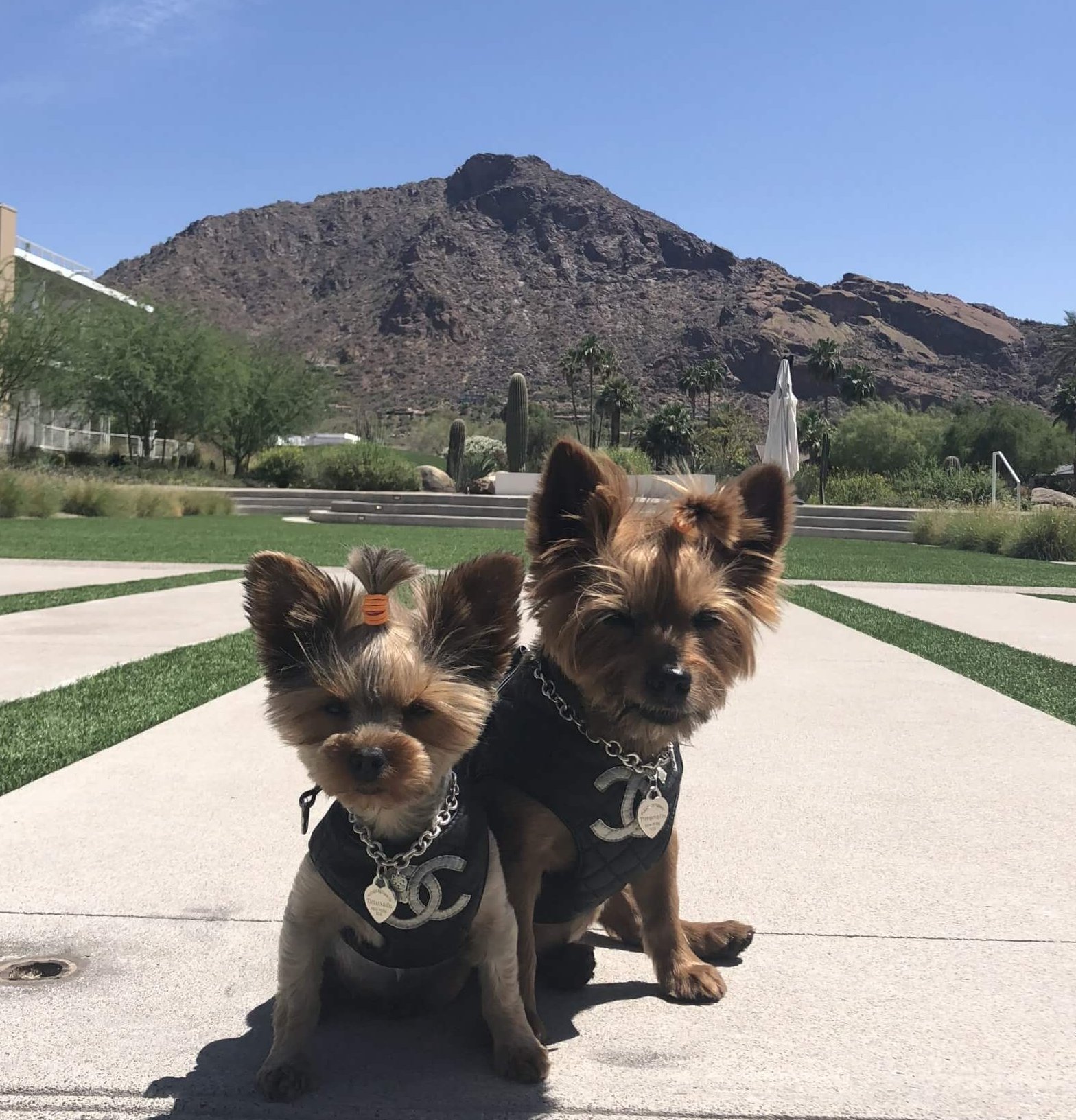 If you have a larger dog, you will do well with hiking (please bring lots of water). Small dogs might find the terrain and climate a bit too much for their liking. Whether your dog is big or small, make sure to bring lots of snacks and water to keep them going. If you plan to visit a state park, do a little research ahead of time to make sure the park you want to visit is dog friendly. Some parks are off limits to dogs. Do not let that dissuade you from heading outdoors, there are plenty of canyons and trails that are open to dogs.
A word of caution when exploring the outdoors with your dog – especially smaller dogs. There are a lot of predators that call the natural landscape of Arizona their home. Remember this when venturing into their territory. The environment is home to snakes, scorpions, javelinas (wild pig), bobcats, roadrunners, packrats, raccoons, toads, lizards, quail families, hawks, rabbits, bats, and owls. A little preparation and planning will go a long way to making sure you have a safe and enjoyable time.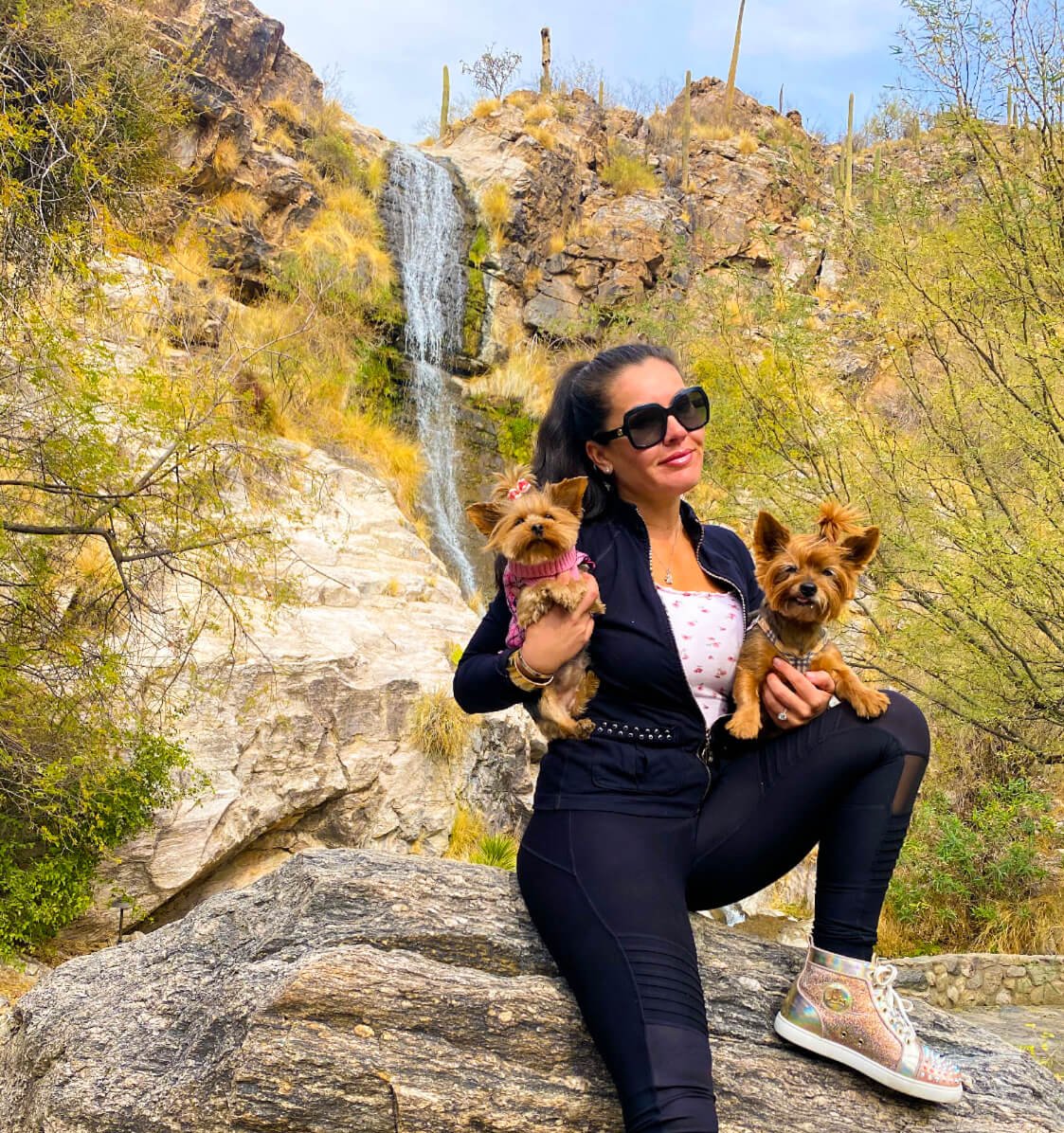 If the thought of taking your dog into the natural landscapes of Arizona is not your cup of tea, there are plenty of beautiful resorts and spas located close enough to nature while still being far enough away to give you some peace of mind.
Scottsdale
On our most recent visit to Scottsdale, we stayed at the Omni Scottsdale Resort & Spa at Montelucia. The grounds are remarkably similar to an upscale Tuscan Villa.  We choose a room on the ground level which opened to a terrace and a small green space which was connected to a walking path.  It was perfect for taking our dogs out for a walk. Remember to always take them for a walk away from the main walking areas and look for a pet relief area.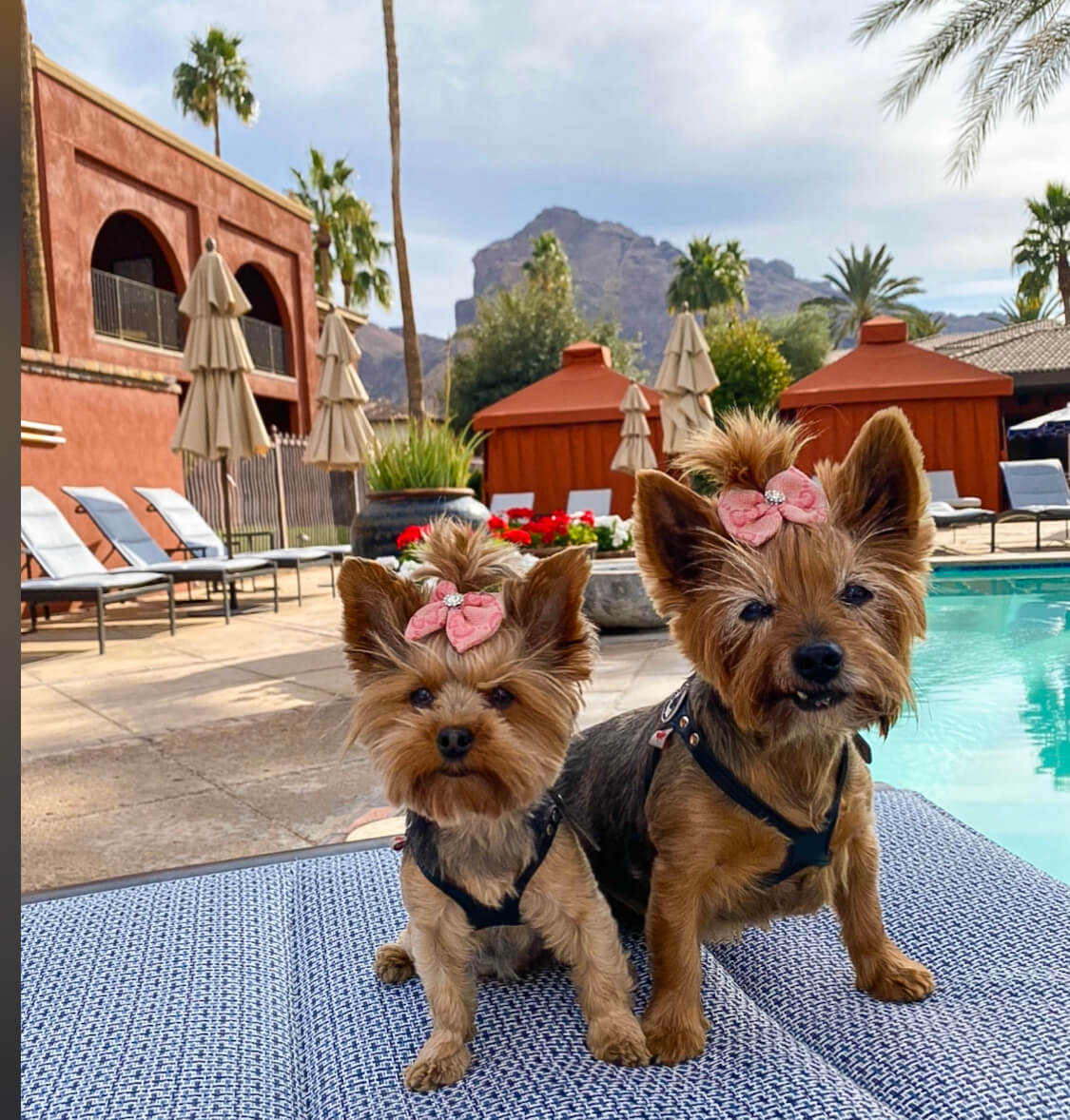 The Omni provided us with dog beds, bowls and some water bottles. The hotels proximity to the surrounding mountains gave it a feel of being in the mountains while still having the connection to the city. During our stay, I asked a lot of locals and hotel staff about the presence of these animals around our resort and most of them reassured me that we had nothing to worry about on the resort grounds. The issue would be more prevalent if you were venture further away from resort and deeper into the canyons.  Still, always use common sense and be situationally aware when you are out and about.
-Traveling with a dog fun tip-
One of our favorite things to do when traveling with our dogs is check out the local pet boutiques and stores and try and help support the local small businesses and vendors. It's nice to pick up some dog souvenirs like pretty dog bows, dog sweater, t-shirt, or treats that will remind you of your travels with your dog.
Here are some other places in
Arizona

to check out with your dog:
Tucson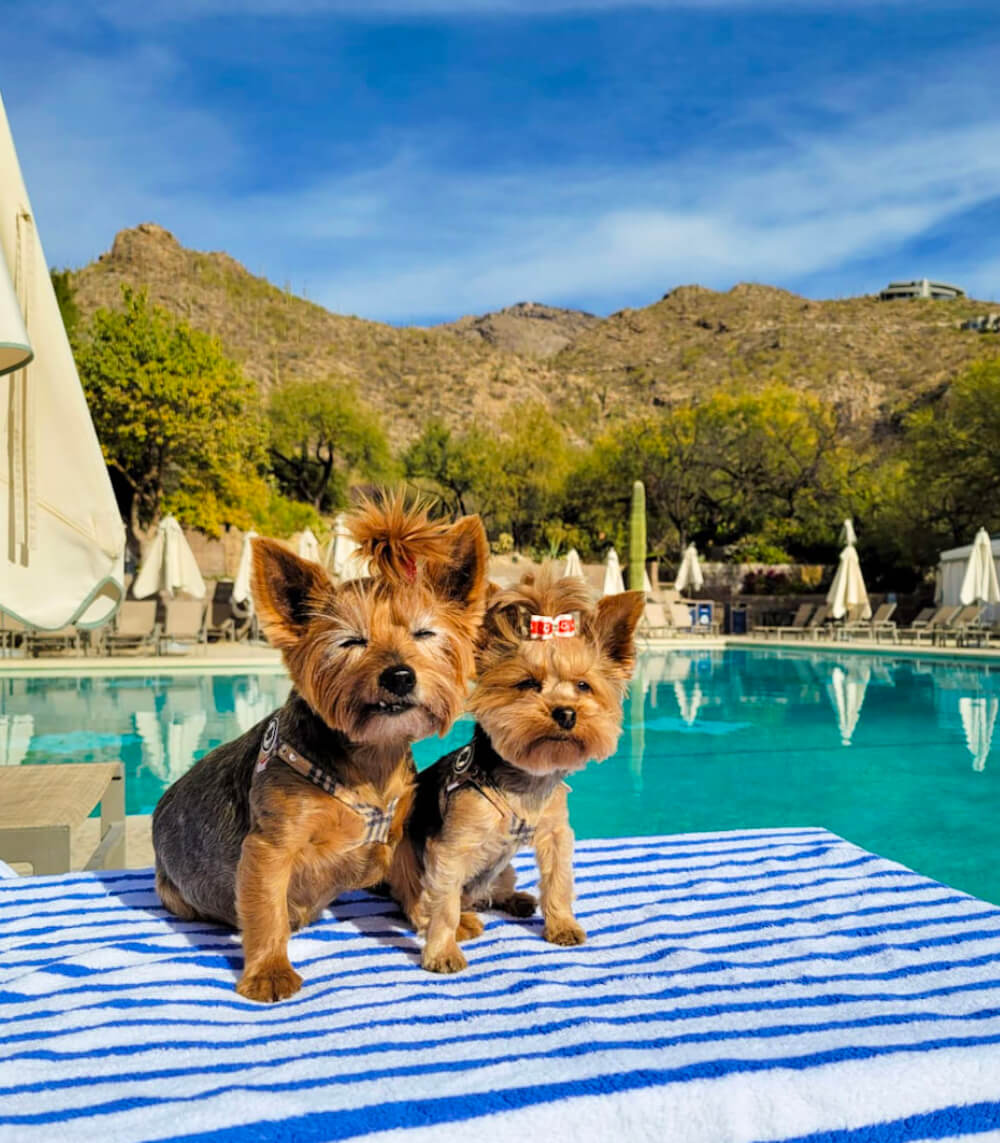 Tucson has a slower paced more relaxed feeling to it.  We stayed at Lowes Ventana Canyon Resort and celebrated this past New Year's Eve. We were extremely impressed with how many families were traveling with their dogs.  It was an extremely memorable New Year's Eve because as there were at least 6 other dogs that were with their owners to bring in the New Year. What better way to start the year than to celebrate with your dog in a great hotel with other couples and their pups!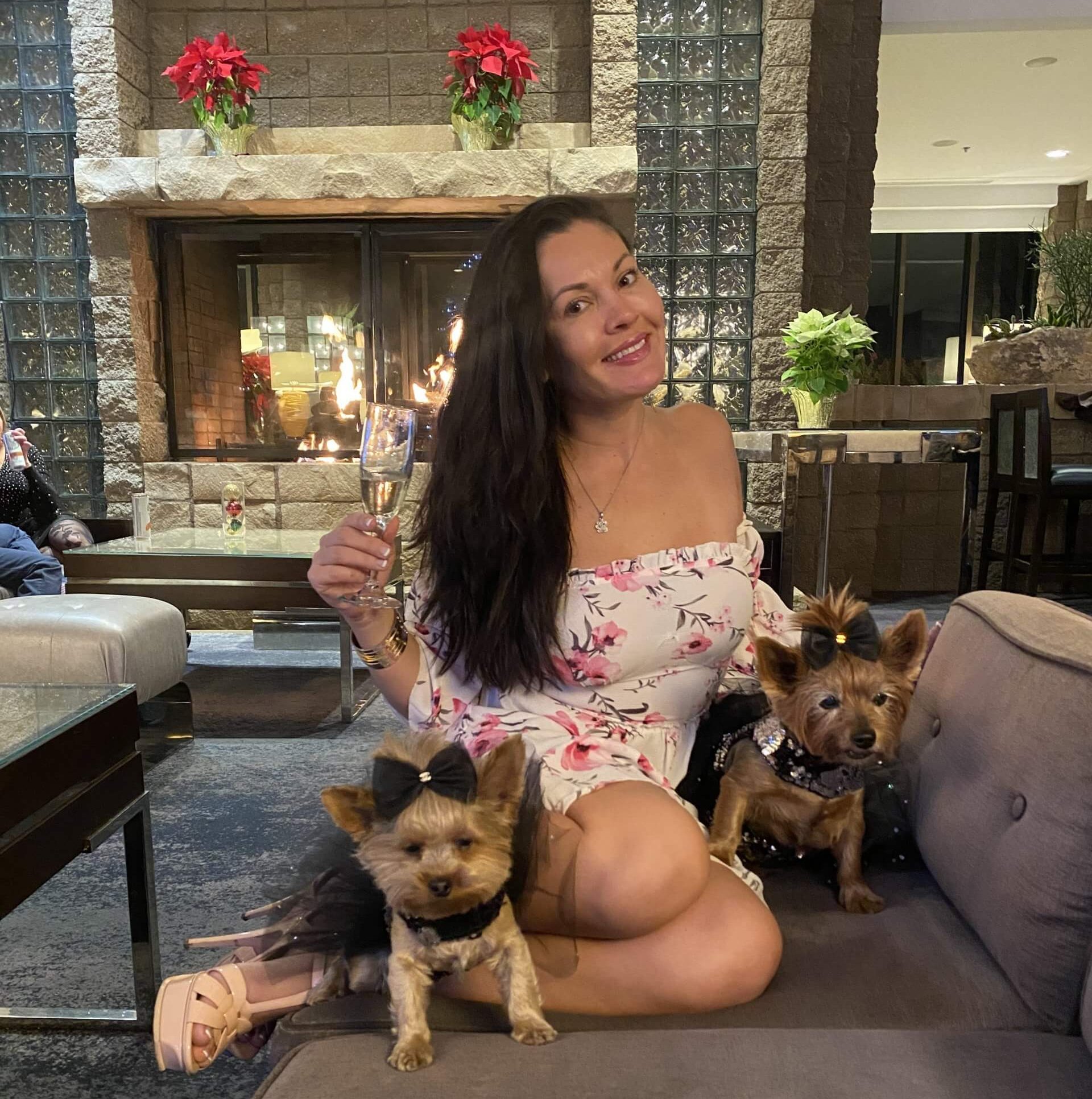 Sedona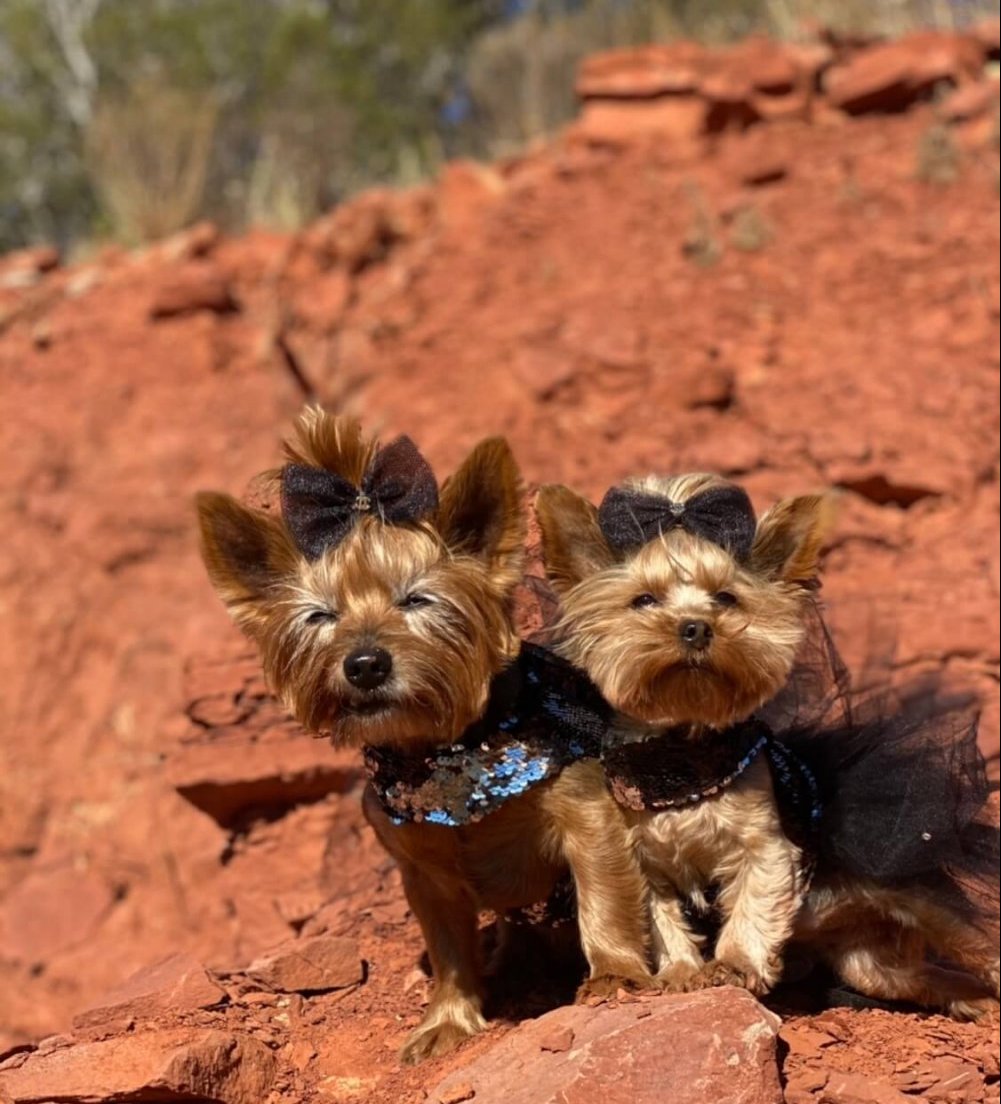 Sedona has more a mystical vibe unlike any other place in Arizona.  It is known for its natural healing vortex that draw people in from all over the world. Its healing energy is said to have helped many people with their ailments and has filled people with such positive energy that they are continually drawn back to its mystical landscapes.
Sedona itself is surrounded by lots of farmland and is home to many vineyards. Most of the vineyards are dog friendly so perhaps call ahead for a reservation or stop in to experience some of the local wines.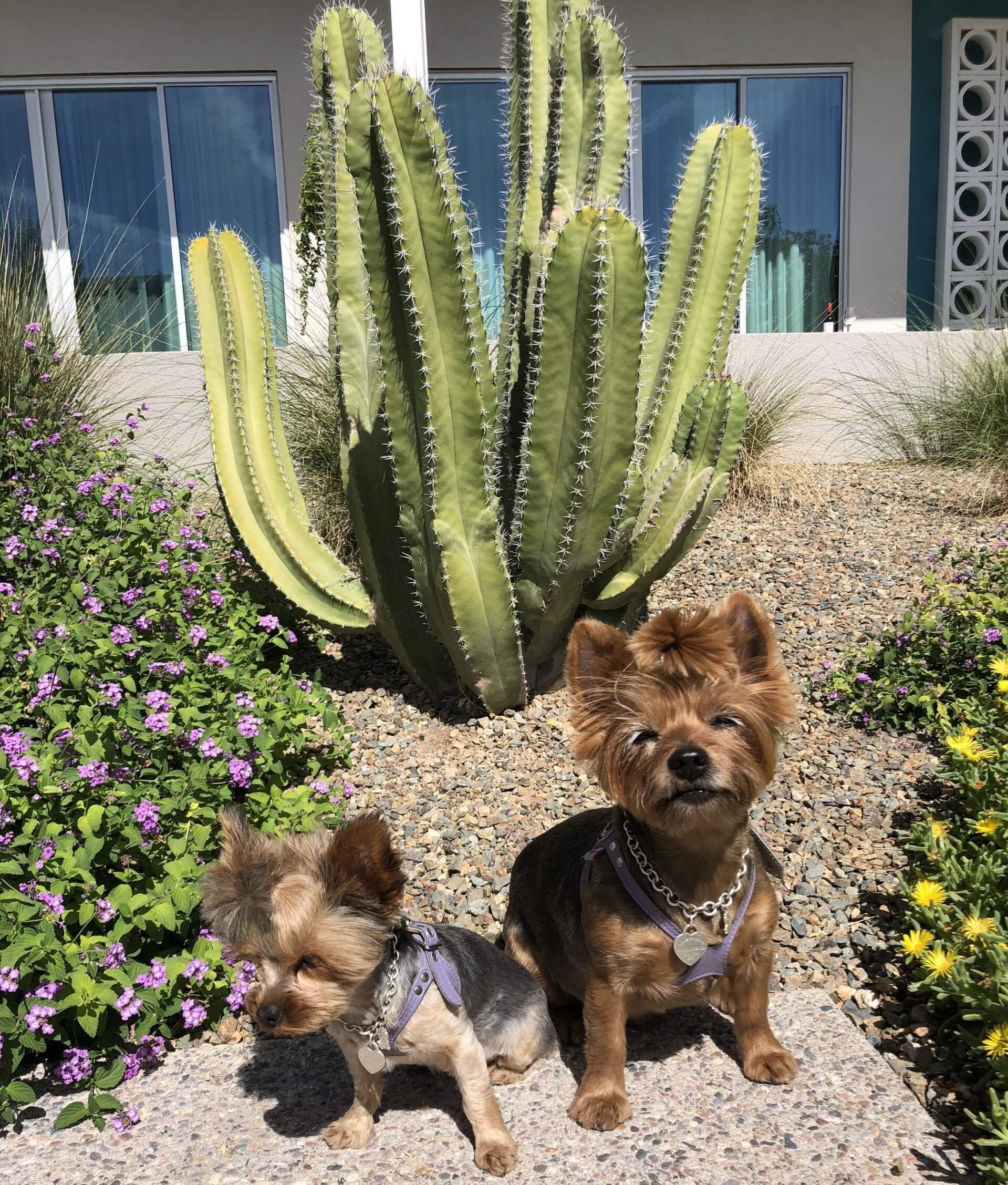 Our visit to Arizona proved to be very dog friendly. Our experiences were free from difficulties and incidents. Since the climate is so nice, many of the restaurants offer outdoor dining which is great. This means you do not have to leave your pup behind in your hotel. Remember to ask for a shady spot for your dog.
On our next visit back we plan to take our dogs to the Grand Canyon for some great photos, the PetSmart Dog park at Washington Park in Phoenix and Tombstone for some wild west adventures.