In the mood for a luxurious vacation away from the everyday stresses of life? Why not take your pup on a trip to an island that has it all – shopping, romantic dinning, a party atmosphere, sailing and water sports galore, and quiet, pristine beaches – the island of Saint-Barthélemy (SBH).
St. Barth's belongs to France so the pet paperwork to enter St. Barth's is the same paperwork you would be required to show if you were entering France.
Getting to St. Barth's can be done one of two ways – by sea or by air. There are no direct flights (from the US mainland) to the island of SBH unless you are flying private.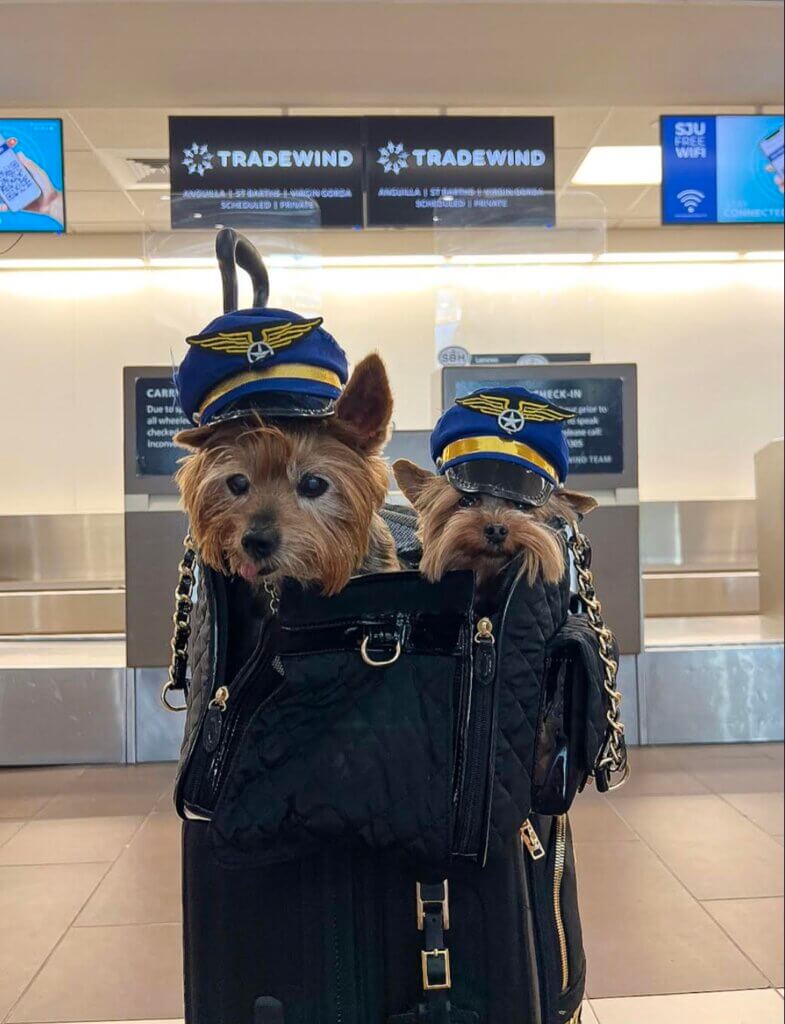 When traveling from the US, there are essentially 3 key places to connect from. You can do this by either a ferry or a plane:
1. San Juan, Puerto Rico
Flying from San Juan, Puerto Rico
–  Fly into San Juan (SJU) and take a 1 hour Tradewind flight to Gustavia, St.Barths (SBH). This is the best and only way to travel with dogs in my opinion. It is also a great way to start off your vacation with some adventure. Ranked as high as number 4 of 10 on the list, SBH is one of the craziest and shortest runways in the world.
Each flight will not have more than 3 pets onboard, regardless of size, unless weather or other unforeseen circumstances require us to make a change
Each flight will only have 1 party of pets that are larger than 21 lbs each, and that party of pets can only have 2 large pets, for the comfort of all guests, since the aircraft only seats 8 people
If the pet or party of pets weigh over 100 lbs, it does not mean they cannot fly, but rather a seat would need to be purchased on their behalf (this would then only allow 7 passengers onboard, since the party of pets is considered 1 passenger, just for comfort of all guests due to size of aircraft)
Large pets needing to be seated in the last row with their owner is for safety reasons – should the pilot need to access the cabin or guests need to access the snack basket/door of aircraft, large pets can block the aisle
–   Maximum luggage weight per person is 50 lbs (if your luggage is over 50 lbs you can purchase an additional seat; subject to availability)
–   San Juan is part of the US Territories which means there is no customs clearance
–   Depending on what part of the US you are arriving from, probably a good idea to leave about 2 hours of connection time between your flight from SJU to SBH
–   Tradewind Aviation has a comfortable lounge setup at the SJU airport. While it is not the a huge posh lounge, it is private and comfortable with WIFI, some drinks and snacks to tide you over.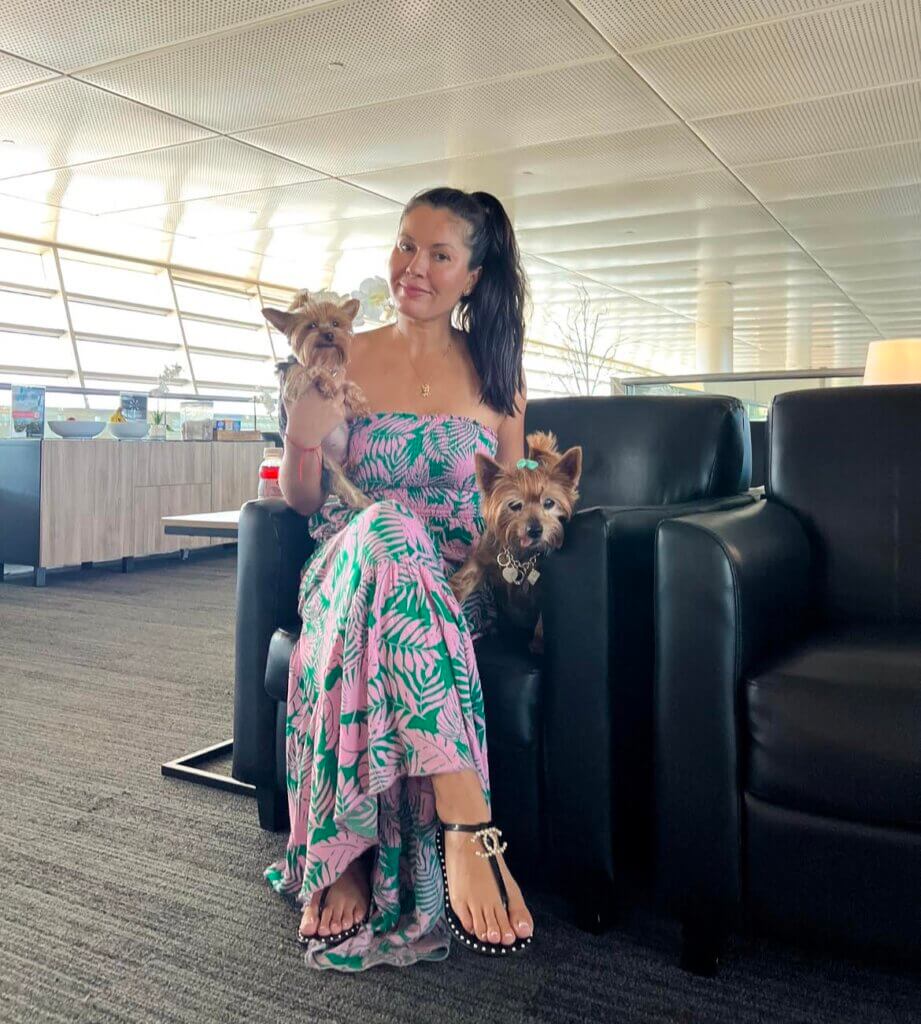 Book your Flight to St.Barths now here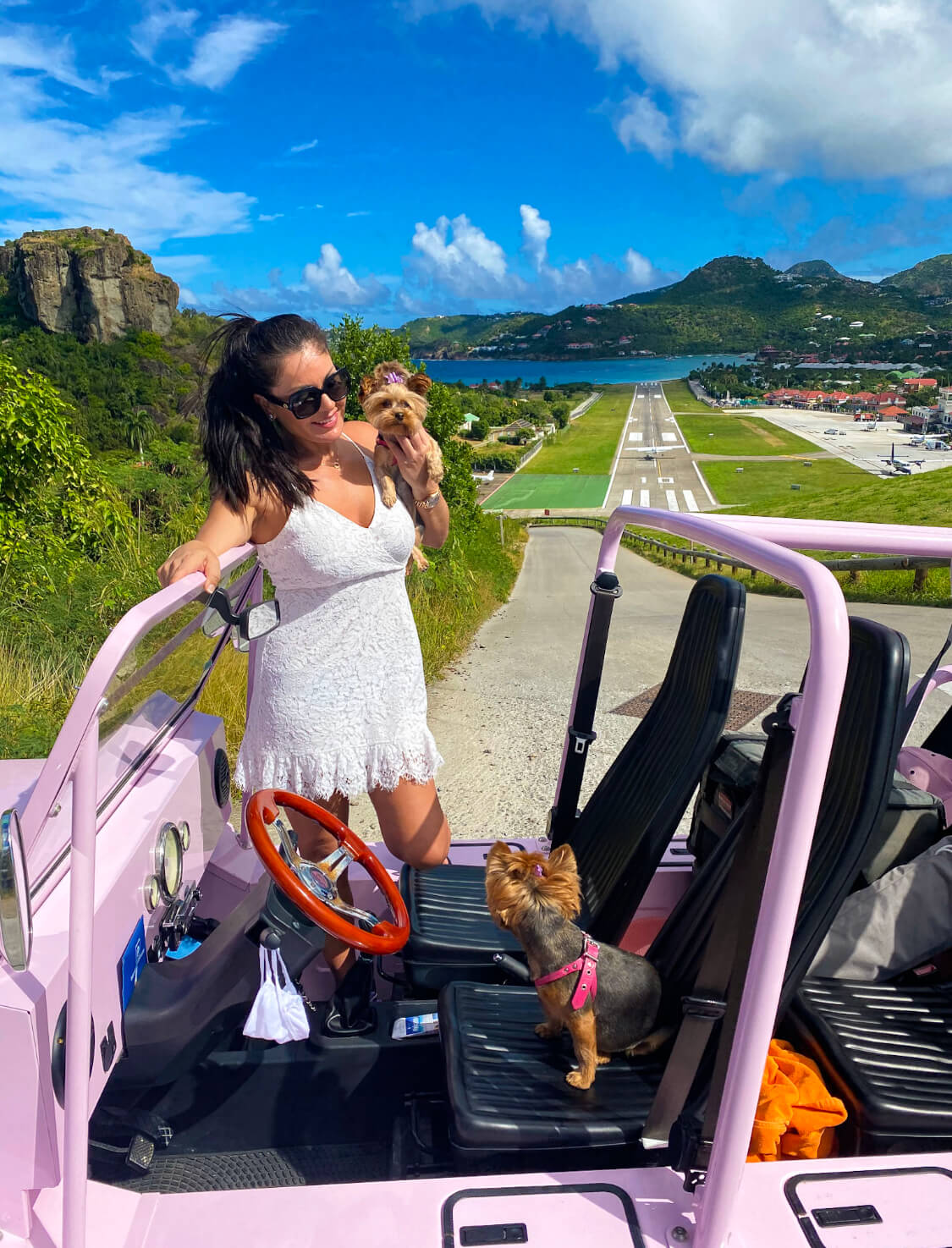 2. St. Maarten, Territory of the Netherlands Antilles
Flying from St. Maarten, (SXM)
–   Many people would think that flying into SXM is the better and easier option since it is only a 10-minute flight to SBH, however, the clearance and paperwork required for you and your pet makes one rethink the convenience of a short flight.
–  You must clear customs
–  Based on current COVID conditions, there may be restrictions on foreign travelers arriving from the US.
–   Paperwork is required for your dog. Entry requirements for SXM include distemper, hepatitis, parvovirus, leptospirosis, and adenovirus. A few of these require shots.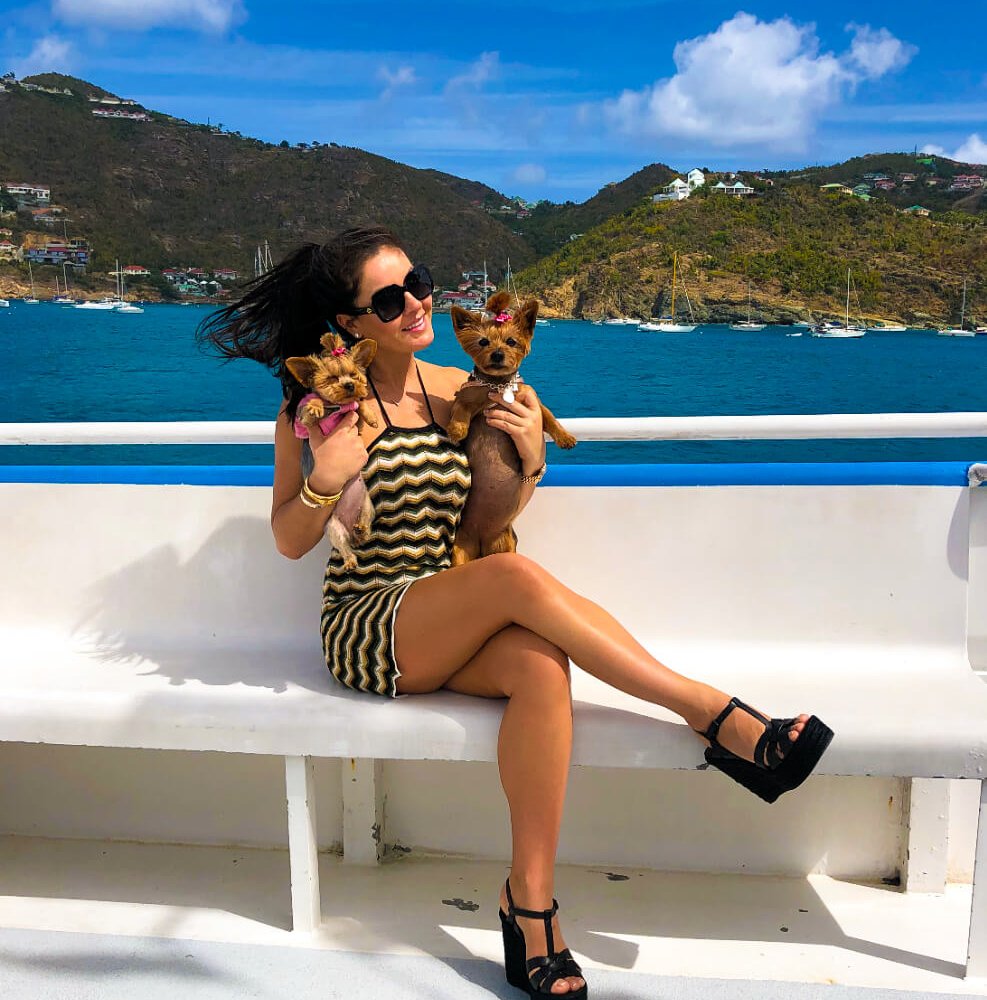 Ferry from St. Maarten
–  The ferry cost itself is a less expensive choice to get to SBH than flying but depending on your desires, it may be less convenient.
o  There will be a taxi ride to the port
o  Long lines and potentially long wait times
o  More crowded – COVID concerns
o  Potential rough seas which may cause sea sickness
–  Sailing time is approximately 45 minutes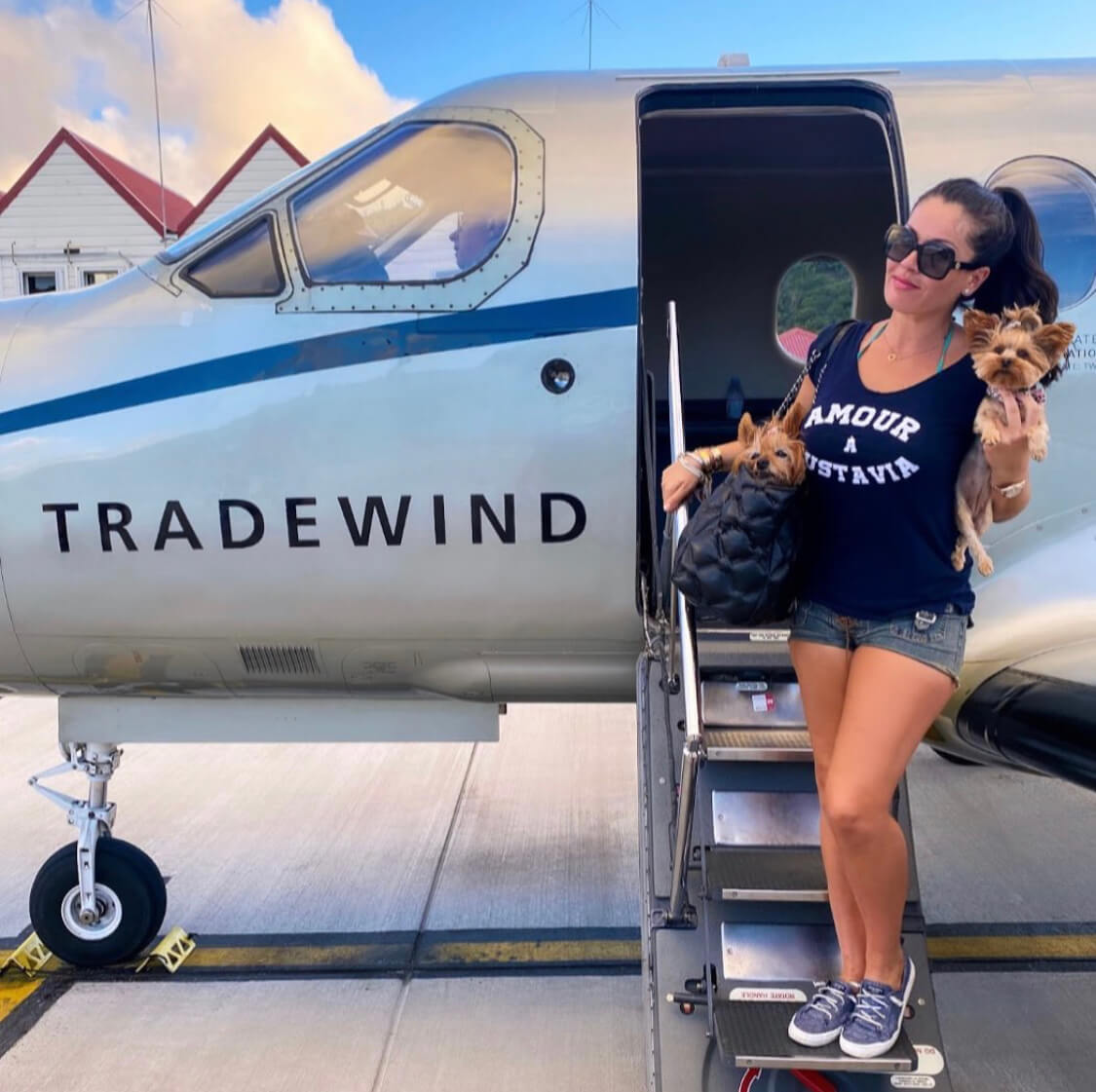 3. St. Thomas, USVI (an unincorporated territory of the US)
Flying from St. Thomas, (STT)
–  Depending on the time of year, Tradewind Aviation operates a limited schedule
–  Same pet and weight protocols to fly out of STT as it is when flying out of SJU
–  No passport is needed for US citizens to enter the USVI (proof of citizenship may be required)
–  Flying time is approximately 54 minutes