It was October 2020, and in these crazy times we found ourselves in need of a quick tropical getaway. One where Amy and Emily could run on the beach first thing in the morning, make some new friends, and take some sunny puppy naps in paradise. What a perfect opportunity to rediscover Mexico. It has been some time since we were there and what a treat it was. After this trip, we found ourselves asking why it took so long to go back??
Reasons for loving it:
 Dog friendly
No paperwork or vet visit needed prior to entering the country. Proof of a rabies vaccination is all that is needed. Check up to date requirements here. https://www.aphis.usda.gov/aphis/pet-travel/by-country/pettravel-mexico
Smooth customs process – a quick visit to the agriculture office (SENSA) to have them inspected.
No Covid-19 testing – makes for a great last-minute destination (Mexico is still following all the necessary requirements and guidelines of the CDC)
Mexico has invested a lot of time and money making sure that they are following all the proper CDC guidelines. Whether it was to eat or to shop or to go sightseeing, everyone observed safe practices to guard against Covid – social distancing, masks galore, sanitization stations and temperature checks at entry points.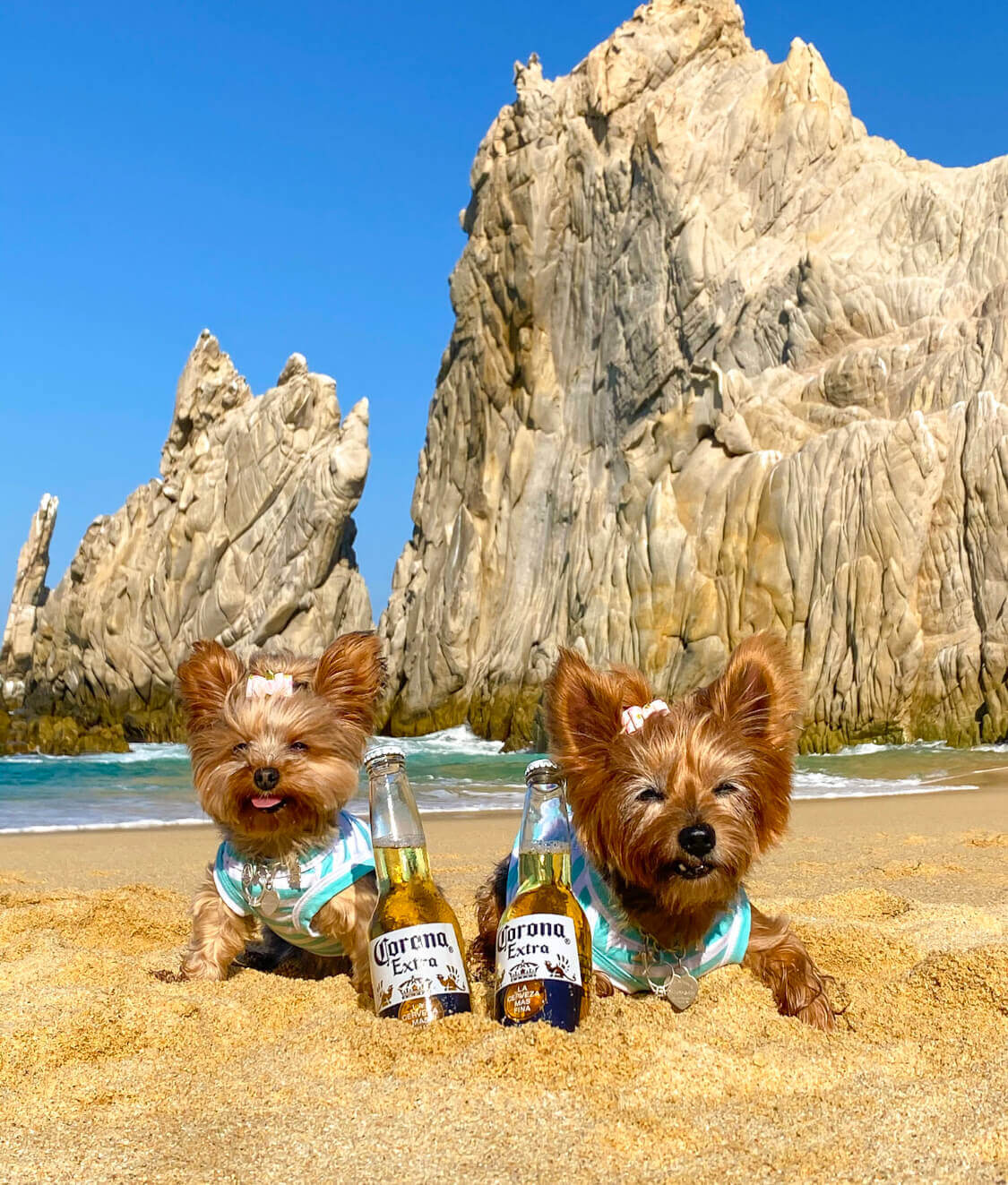 One restaurant even went so far as to insist you go through a 4-step process before entering the restaurant.
Wash your hands at the front door
Sterilized the bottoms of your shoes
Temperature check
Standing in an ozone misting booth for 30 seconds
The people of Mexico understand how important the tourist industry is to their livelihoods, so while they are very gracious and hospitable, they are also very conscious about the risks associated with not being able to host tourists. It is because of this that they were very responsible in how they made sure visitors remain safe. With this in mind, we were able to focus on having fun. Viva La Vida Loca!!
The beaches are beautiful and most of the beaches we went to were dog friendly. Some hotels with beach front property do have rules for pets. Double check with your hotel before booking or upon arrival.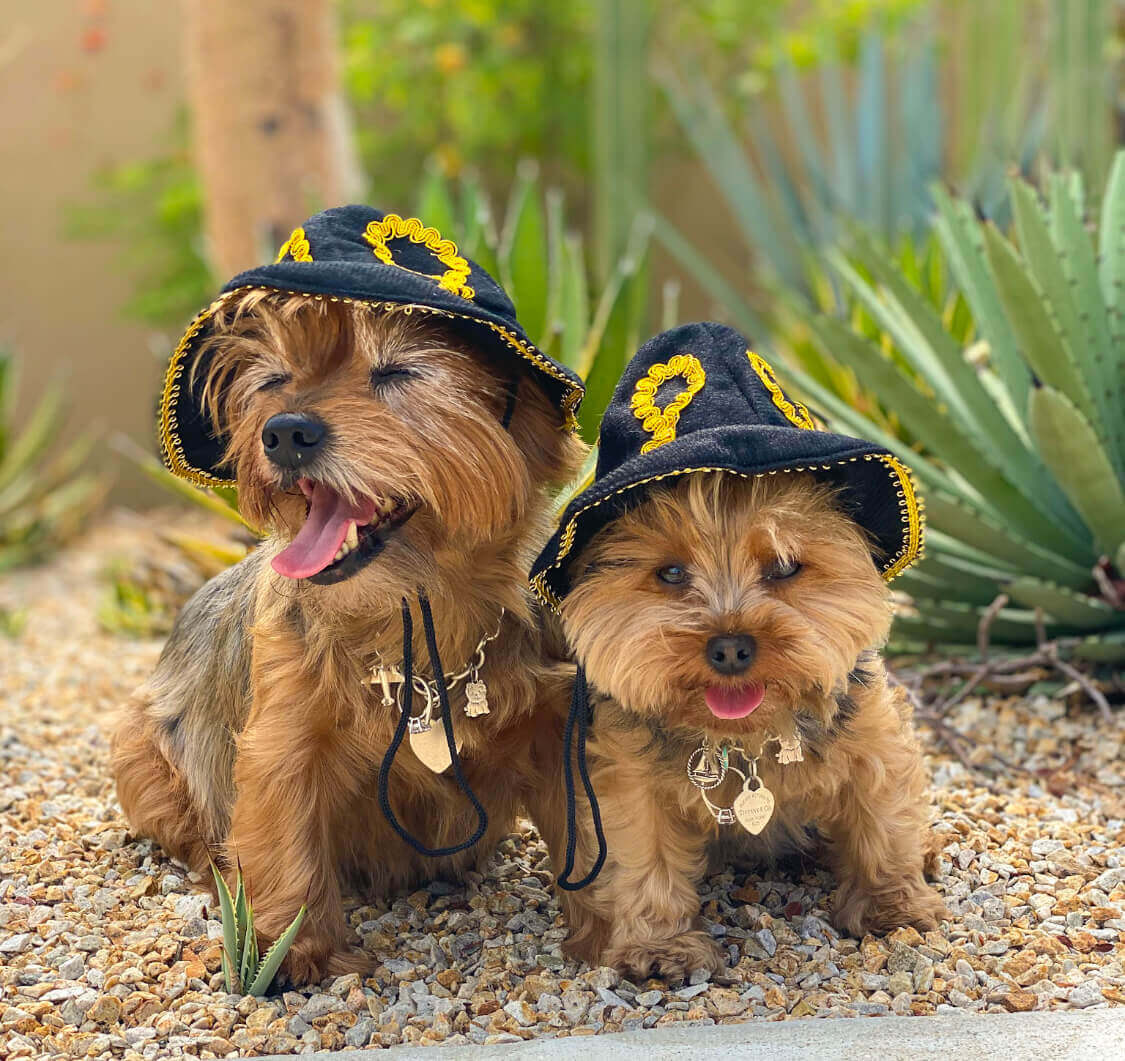 When you find a beach that is dog friendly please remember to pick up after your pup. To stay cool, Amy and Emily love to run and jump in the water. Please be careful, especially if you have a smaller dog, the riptides can be quite strong. If you get the chance, take a boat ride. The girls enjoyed it too!
When we were not on the beach, we found ourselves at the pool. This gave the girls an opportunity to go back to the room to catch up on some sleep and cool off from the hot sun.
The evenings provided an opportunity for cooler temperatures and dining out. Most of the restaurants were open air and we were able to bring the girls with us. We rarely had any problems.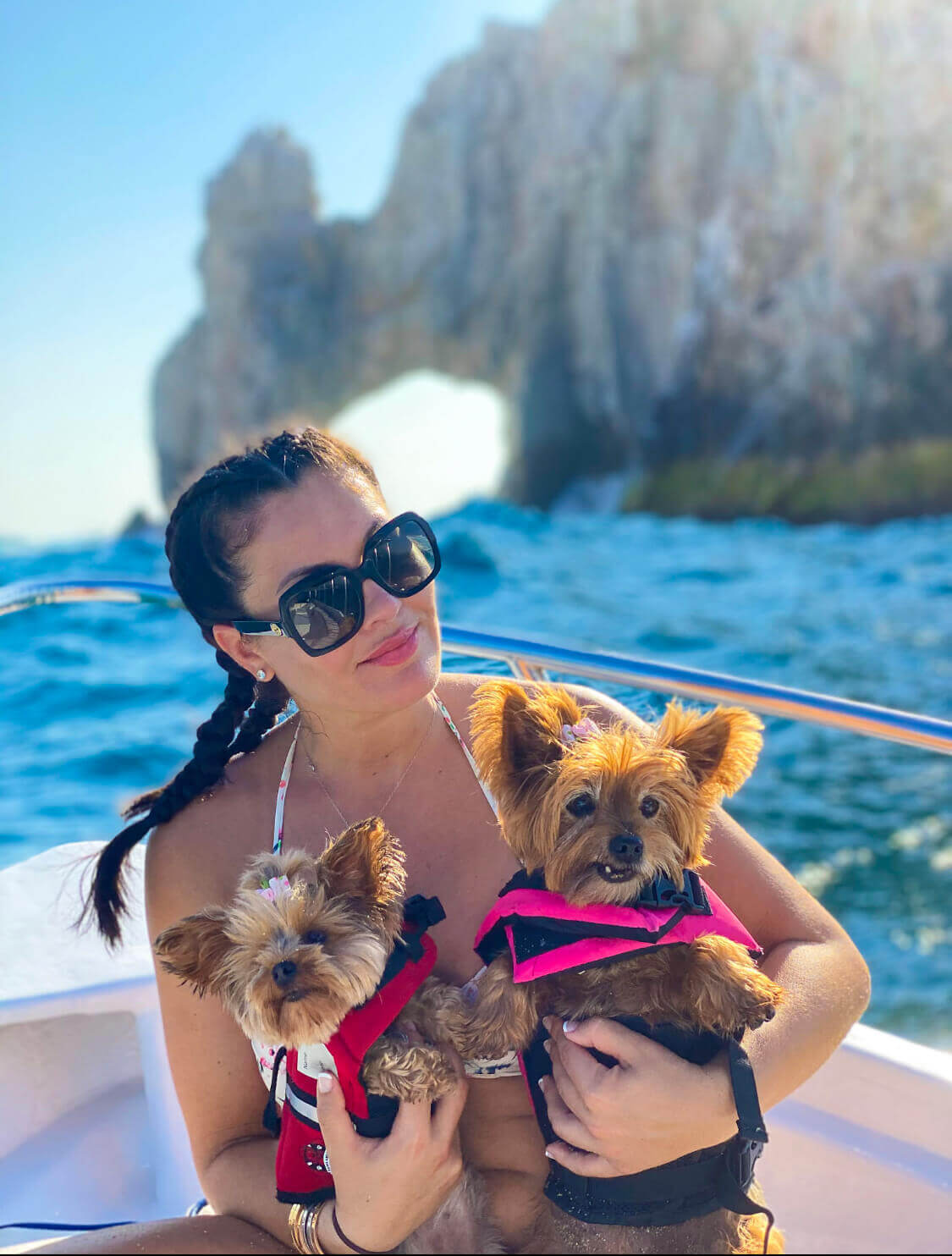 Overall  Mexico gave us exactly what we needed, a break from the stress of Covid and an opportunity to spend some quality time with the girls and each other. We are already talking about the next trip. Gracias, Mexico!!