Why do you need global entry when flying with pets? What is Global Entry?
Global Entry, aka, the Trusted Traveler Program, is a U.S Customs and Border protection program that allows expedited clearance for pre-approved, low risk travelers upon entry into the United States.  This is a time saver and streamlines the customs process.
An added benefit from the program is ability to use your global entry number for TSA precheck at the security checkpoint. This is a huge timesaver because it helps avoid the line at security on your outbound flight.  Make sure to include your number when booking your flight.
https://www.cbp.gov/travel/trusted-traveler-programs/global-entry/benefits
If you are flying home from an international flight, your pup will need to find a place to do their business when you land. Having your Global Entry will ensure your customs process is smoother and quicker than standing in line with hundreds of passengers from the two or three other international flights that arrived at the same time as yours. Getting through customs as quickly as possible so they can get outside to the pet relief area is a must.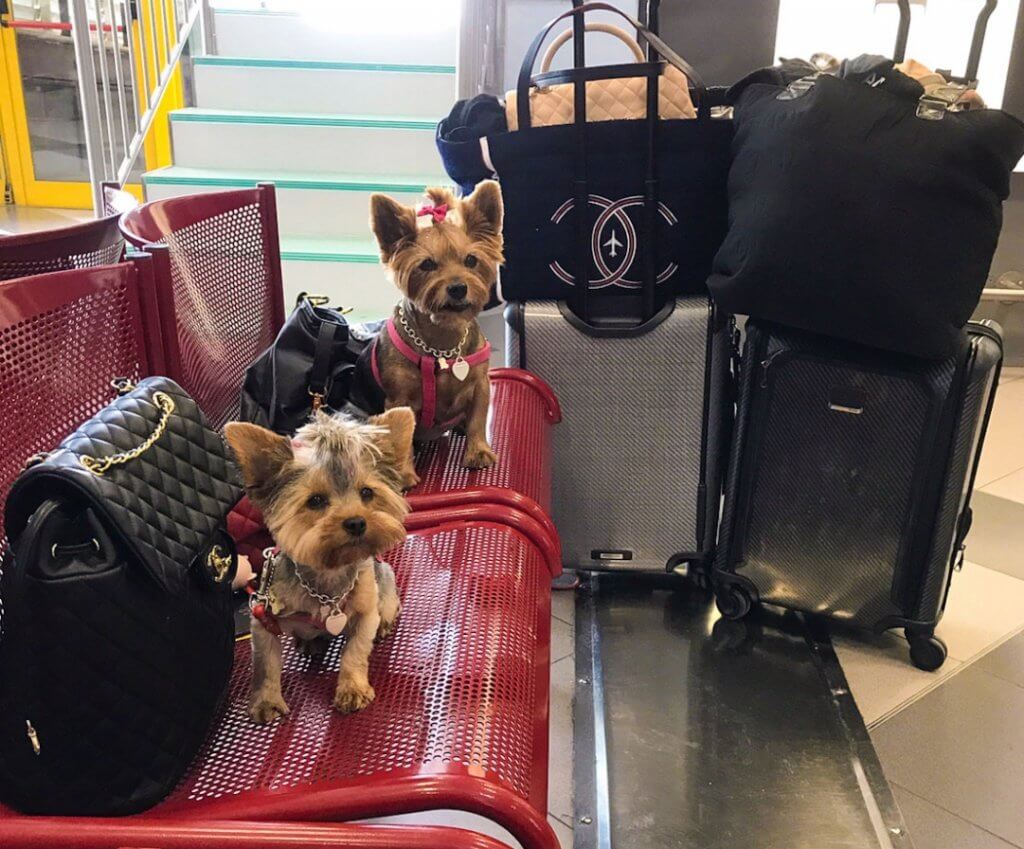 One last hurdle before you can get outside will be the secondary agriculture clearance area.  You will need to show your paperwork and prove your rabies vaccine is up to date before you leave. They also will put your bags through the X-ray scanner.  We usually try to keep our bags to a carry-on bag even for international trips. We are not fans of having the added stress while you play the 'wait and hope' game that your bags are on the same flight you were. Especially after a long flight. Whenever possible, keep your bag to a carry-on. This way, you can get your patient pup outside as quickly as possible.
For those of you that want to take your travel expertise up another notch, you can join CLEAR. Clear allows you to bypass the security lines and go right to the x-ray step. Global Entry is becoming more and more popular which means it is getting busier at some airports. Clear will take you away from that potential and move you right to scanning.
Note: CLEAR is not available at all airports yet. It is in most of the busier airports which is really where it becomes helpful.
Happy Pup Travels!!!