Travel is back, and so are the lines and crowds. Traveling with a dog tip – get CLEAR!!! CLEAR is a new pre-security line that brings you right to the front of the TSA line without fumbling around for your ticket, or ID.  CLEAR is contactless, as it's initiated by the scan of your eyes or your thumbprint. Once you scan yourself in and you confirm that's your ticketed destination then you're CLEAR to go on your way. Traveling with a dog just got a lot easier, when you use CLEAR. After you bypass the TSA line, you will still need to put your items through X-ray (not your dog) If you have TSA PreCheck make sure you mention that to the CLEAR agent so they let TSA know, this allows you to leave your shoes on. CLEAR is the way to go to bypass long security lines and be quickly on your way to your gate. We have never experienced crowds or waiting with CLEAR. As more and more people are traveling again, most people have access to the TSA PreCheck lines, and even the priority lines are becoming crowded.  It's so nice to breeze right through security especially with a dog who may be wondering what's going on and where you are off to.  
Sign up here for 2 Month Trial (including family members)
*We have Partnered with CLEAR to offer our readers a 2 month free trial as part of joining their affiliate program.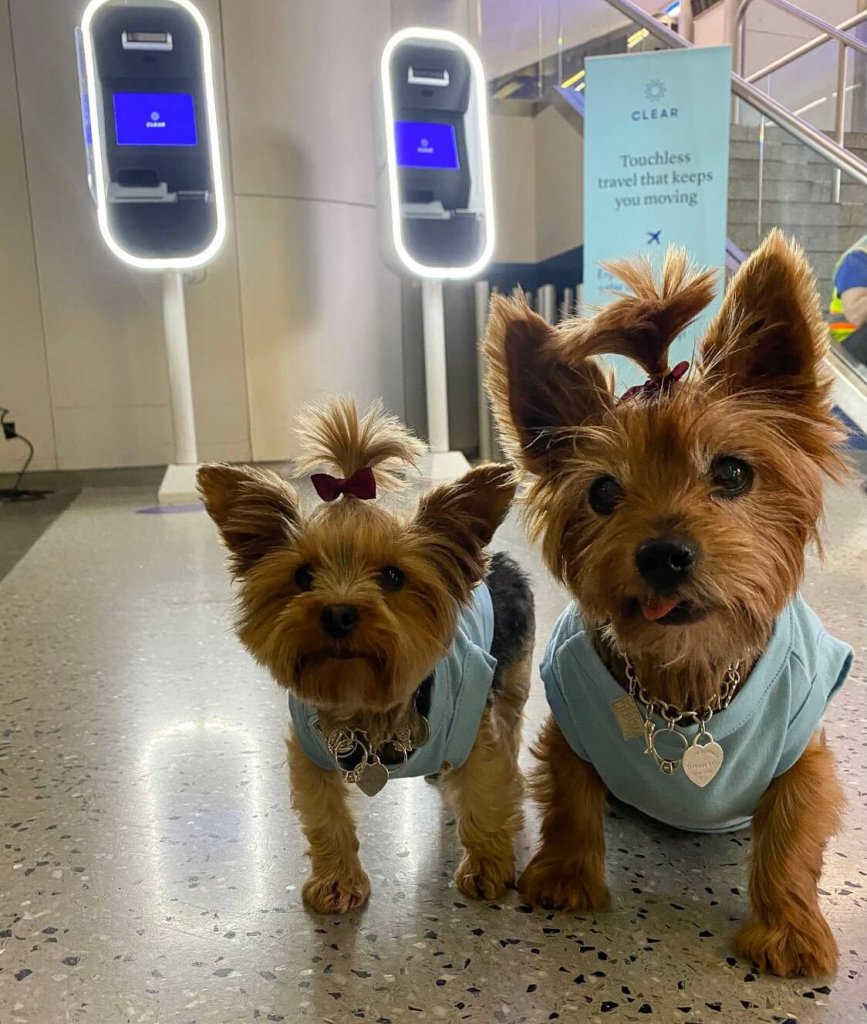 Applying for CLEAR is super easy! All you have to do is simply fill out the information on the link, and then go to a CLEAR near you and meet with a representative to get complete the process.  You will need to be over 18 years of age, a US Resident and have a government issued ID on you. We finalized our CLEAR membership on our way out on a flight back in 2019.  I had both dogs with me, and simple and easy.  They scanned my ID, registered my eyes, and fingerprints into the system and off to jet-setting we went.  It's so luxurious and easy,  almost as good as flying general aviation. 
Clear is also becoming available for use at sporting events, concerts etc.  Clear is currently available is most major airports, and they are adding new locations all the time.  Click the link to find a CLEAR near you