For the love of Dog!! Just when we thought traveling with a dog was becoming easier and more mainstream, the CDC just enforced a temporary suspension of dogs entering the United States from countries classified as high-risk for dog rabies.  My heart goes out to all the people in the countries that the CDC has identified as high-risk for dog rabies, as the CDC has just made it harder to travel America with a dog.  As of June 14, 2021, the Centers for Disease Control and Prevention (CDC), in the Department of Health and Human Services (DHHS), released the "Notice of Temporary Suspension of Dogs Entering the United States from High-Risk Rabies Countries." 
This new restriction suspends entry and importation of dogs from:
-Countries classified by CDC as high-risk for dog rabies; and
-Countries that are NOT classified as high-risk, if the dogs have been in a high-risk country during the previous 6 months.
So what does this mean?
It means that travelers from countries that are classified as a high-risk cannot travel with their dog into USA.  It also means that Americans who are planning travel to any of these 114 countries and planning to return home to the USA will expect to face a number of obstacles.
This is a very sad development for the dog travel industry.  We were excited to go to Belize, Peru, Brazil, Philippines, Turkey, Russia and South Africa at some point in the near future, but all of these countries are now on the 114 country CDC list.  We are now hoping that this temporary suspension is short-lived.  However, for now, arrival back home to the USA from any of these countries may be expected to be complicated.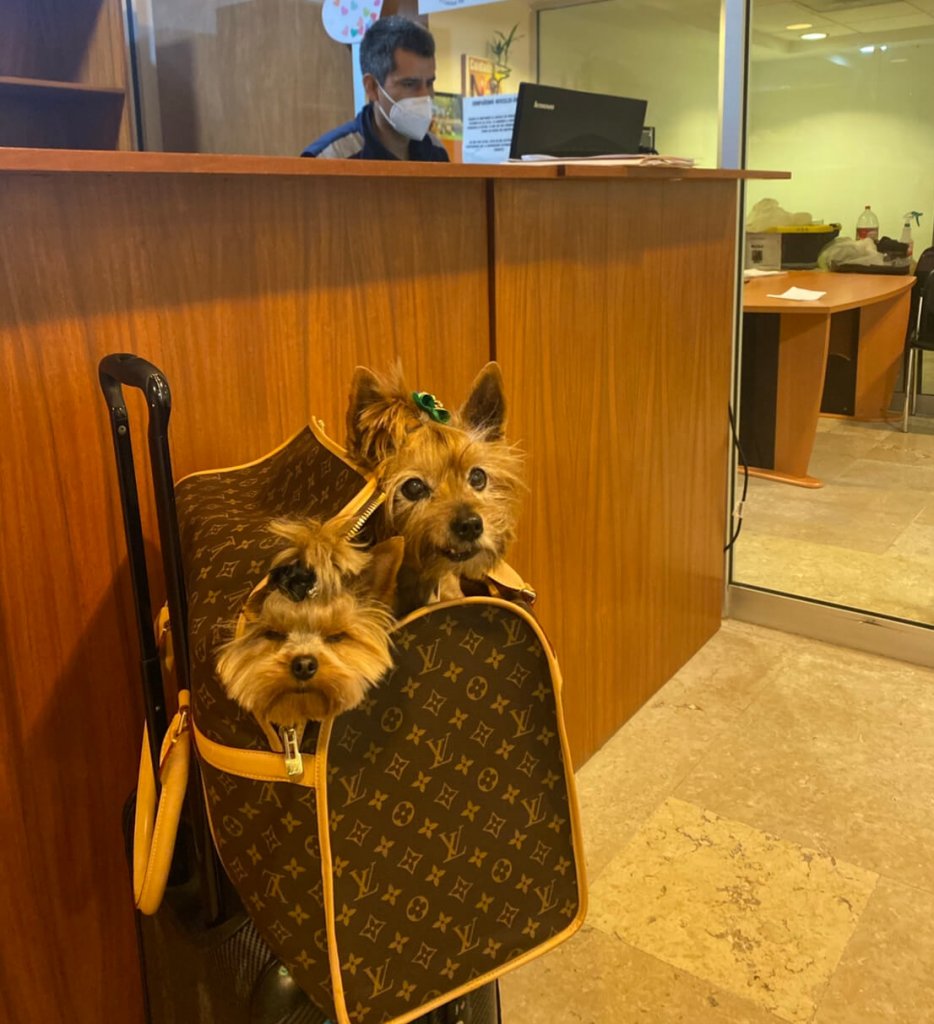 There is a 90 day Transition Process, so you will still be able to fly into 18 airports in the USA with special import permits from the CDC.  However after October 14, 2021, there's a chance of entry but must enter only at approved ports with a permit application(this is quite extensive so much sure you read each step carefully)
Here is the list of the countries that will affected, and the CDC link fo thigh risk countries
Africa
Algeria, Angola
Benin, Botswana, Burkina Faso, Burundi
Cameroon, Central African Republic, Chad, Comoros, Côte D'Ivoire (Ivory Coast)
Democratic Republic of the Congo, Djibouti
Equatorial Guinea, Eritrea, Eswatini (Swaziland), Ethiopia
Gabon, Gambia, Ghana, Guinea, Guinea-Bissau
Kenya
Lesotho, Liberia, Libya
Madagascar, Malawi, Mali, Mauritania, Morocco, Mozambique
Namibia, Niger, Nigeria
Republic of the Congo, Rwanda
Sao Tome and Principe, Senegal, Sierra Leone, Somalia, South Africa, South Sudan, Sudan
Tanzania (including Zanzibar), Togo, Tunisia
Uganda
Western Sahara
Zambia, Zimbabwe
Americas & Caribbean
Belize, Bolivia, Brazil
Colombia, Cuba
Dominican Republic
Ecuador, El Salvador
Guatemala, Guyana
Haiti, Honduras
Nicaragua
Peru
Suriname
Venezuela
Asia and the Middle East, Eastern Europe
Afghanistan, Armenia, Azerbaijan
Bangladesh, Belarus, Bhutan, Brunei
Cambodia, China (excluding Hong Kong and Taiwan)
Georgia
India, Indonesia, Iran, Iraq
Jordan
Kazakhstan, Kuwait, Kyrgyzstan
Laos, Lebanon
Malaysia, Moldova, Mongolia, Myanmar (Burma)
Nepal, North Korea
Oman
Pakistan, Philippines
Qatar
Russia
Saudi Arabia, Sri Lanka, Syria
Tajikistan, Thailand, Timor-Leste (East Timor), Turkey, Turkmenistan
Ukraine, United Arab Emirates, Uzbekistan
Vietnam
Yemen
We are praying this is a temporary suspension, and hopefully, the CDC can come up some other solutions, as the world really can use more love and peace that dogs offer.